.gif
.gif (pronounced |dot jif|) is an electronic duo comprising singer-songwriter Weish (vocals, synths) and Din (synths, beats, production).
In 2013, they released their debut EP, titled saudade. The Portuguese and Galician word that describes a deep emotional state of certain emptiness, relating to nostalgia and the melancholic longing for something that is absent. The word also carries a tension of hope, in that despite the sadness of loss, there is joy in having experienced that depth of emotion.
It is definitely an apt title for the duo, who treat .gif as a space of freedom, respite and honesty. The essence of saudade: the freedom for emotion, respite from that tumult, and the honesty of communicating them. Weish and Din strive to make electronic music that combines lush soundscapes with lyrics that are intensely personal and meaningful.
With an impressive performance resume that includes major Southeast Asian music festivals Baybeats, St Jerome's Laneway Festival and Java Soundsfair, it would seem that .gif have found success. In particular having received positive reviews from international press. Some choice reviews:
"...Weish's vocals are deep, introspective and Björk-esque, while the textured electronic backdrop is masterfully arranged by Din. What more could we ask for when it comes to the Daily 2%?" (Bronte, Earmilk. 3 June 2013).
".gif embodies the illusion of data passing off as real-life moving images by giving us an electronic amalgamation of observatory life with shades of melancholy, hope and resolution. While usually accompanied by ukulele, Weish finds the embrace of warm textures courtesy of Din, with synthesizers and beat arrangements assembling base emotions into the soul of a machine" (Brian, The Guardian/Music Alliance Pact. December 2012 Issue).
In January 2015, .gif released RE:saudade featuring remixes of the tracks from the EP by some of Singapore's best electronic producers, including Syndicate label mates Kiat, Max Lane and Intriguant.
Musically, the band counts acts like The Analog Girl, Frou Frou, Thom Yorke, Alt-J and The xx as influences, with thematic inspiration gleaned from modernist writers such as F.Scott Fitzgerald, Samuel Beckett and Robert Frost.
The band released a full-length album at the end of 2015 titled 'Soma', following which they embarked on a regional tour.
.gif - godspeed
Video Credits:
Director: Christopher Fok
Executive Producers: .gif & Syndicate
Actors: Tan Xing Wei & Juffrie Friday
Director of Photography: Elliot Sng
Editors: Elliot Sng & Jeanette Lim
Camera Assistant: Jeanette Lim
Driver / PA: Yuji Kumagai, Ridhwan Hardi
Art Director: Marc Gabriel Loh

In 'godspeed', .gif pays homage to Eating Air by Kelvin Tong and Jasmine Ng, a seminal Singaporean film they have long adored. In lyric and spirit, the track clearly displays their shared affection for the film's exponents, and it's an ardent sentiment they hope to mirror within the music's visuals as well.

Co-written and directed by Christopher Fok and Elliot Sng, this music video imagines a solitary motorcycle sojourn undertaken by the narrative's protagonist, Boy, set many years after Eating Air's conclusion. The video features glimpses of the route of Boy's final ride in the story as his best friend, Ah Gu, slowly loses consciousness in the pillion seat. Being a wildly self-assured, gung-ho character, this pivotal moment is especially poignant as Ah Gu is, for once, reduced to silence and weakness.

As someone who finds regular solace in meditative midnight rides across the island, din has always felt a special connection with Eating Air. Beyond being a response to the film, the song and video are also an attempt to represent the wistful isolation and thoughtful romance of being alone on the road.

'godspeed' is the lead single off .gif's debut full-length album, soma, which explores themes of displaced ambition and entrapment. Whether in film or literature, the band has always been drawn to larger-than-life characters like Ah Gu, Blanche DuBois and Jay Gatsby – individuals with with grandiose delusions, but who ultimately are beaten down by reality.
.gif - Juvenile
Director / Producer: Riq Kader
Director / Producer: Liyana Amani
Assistant Director: Marisa Goh
.gif - Diatribe (Live on The Wknd Sessions, #83)
Nada
NADA is a visual arts/sound project that explores the myth and synthetic history of a fabricated group of the same name focusing on the excavation of the golden era of Malay traditional and popular music that spanned from the 1960s to the 1980s. A concept developed by Rizman Putra and Safuan Johari, the duo blurs the line between fiction and reality by deconstructing popular Malay songs from the past and melding them back together like a newly-discovered treasure of long lost tapes that has aged with time.

The project made its debut as "A Nada Story", a mixed media installation and performance piece at Budi Daya Exhibition organized by the Malay Heritage Centre and held in conjunction with the Malay Culturefest 2014. In March 2015, NADA made a trip to Paris for a special exhibition held at Palais de Tokyo where they did an artist visitation stint to rerecord selected songs in French.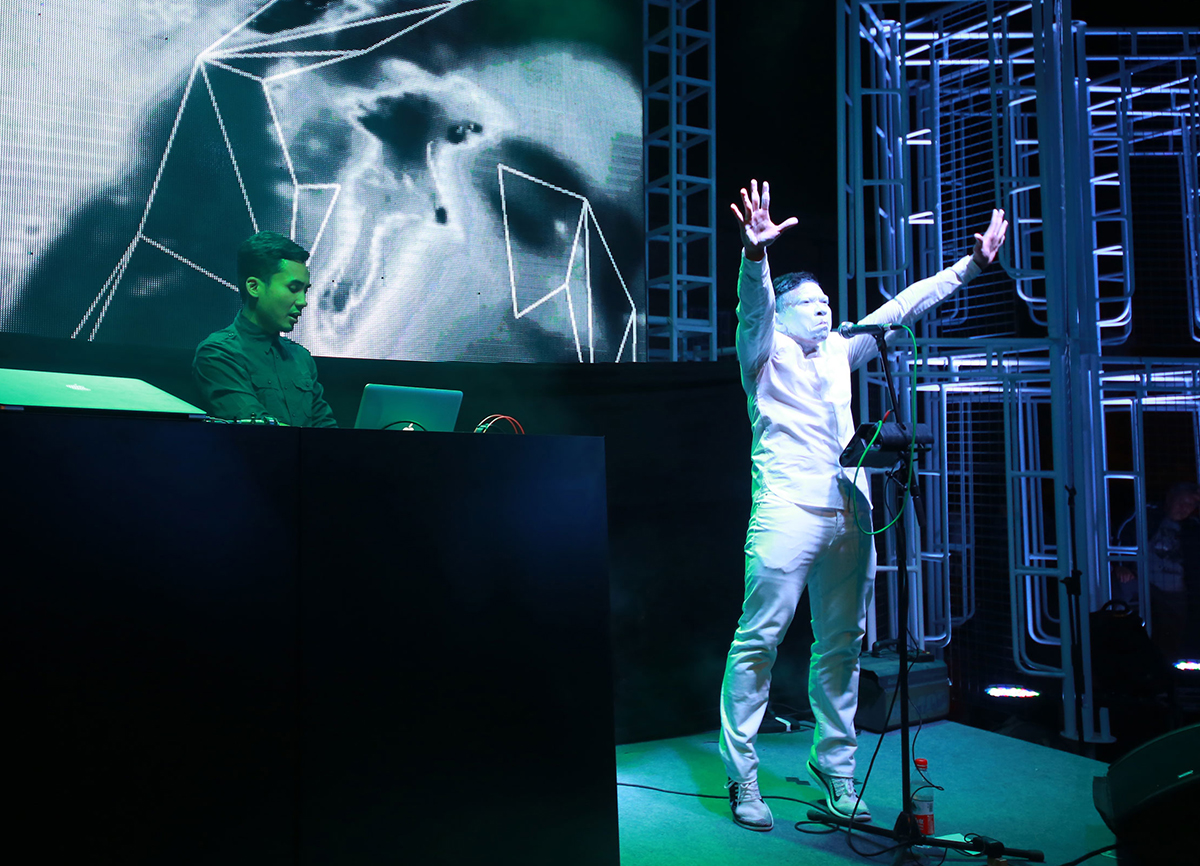 Nada
NADA: The Second Wave @ Palais de Tokyo
NADA: The Second Wave [Mixed Media Installation]
Part of L'exposition Archipel Secret
27 March 2015 - 17 May 2015
Palais de Tokyo
13, Avenue du Président Wilson,
75 116 Paris
NADA presented a 'pop-up' recording studio as part of an installation in the gallery space within the museum. The studio represents the (re)creation of a fictional recording space the duo worked in during their stay in France in the past. Within the duration of their stay, NADA recorded a six-song EP in collaboration with a French vocalist, Florence Villeminot, using sample tunes from Malay traditional and popular music that spans from the 60s to the 70s. The idea is to (re)create a superficially forced historical visitation of NADA to Paris in the 60s & 70s.
Video Documentation: Throbbing Pixels
A Nada Story [Mixed Media Installation]
Part of Budi Daya Special Exhibition
13 Oct 2014 - 29 March 2015
Malay Heritage Centre
85 Sultan Gate
Singapore 198501
Video Documentation: Afiq Omar [Colossal Photos]
Song: Awan Perjalanan [Nada]
Cherry Chan
An alumnus of the prestigious Red Bull Music Academy 2010, Cherry has DJed alongside electronica artists such as Flying Lotus, Four Tet, Moderat, Hudson Mohawke and Tokimonsta; from London to Australasia, most notably representing Singapore at the infamous bass and beat nights Low End Theory and the Brainfeeder Sessions in Los Angeles, California, as well as in Sete, France for the Gilles Peterson Worldwide Festival. Her debut track 'Samurai Waltz' in collaboration with Kiat was showcased on BBC Radio in 2010.
Singapore music has seen a positive impact from Cherry's tireless involvement in various communities, Syndicate being a prime example. The collective was co-founded by Cherry with the intention of deconstructing current norms of dance music in Singapore, and to synergise visual ideas with live performances, creating audio-visual installations in a myriad of spaces and contexts that provide platforms of expression for artists around the region. She is also the founder of the first all female DJs collective in Singapore and co-founder of the FFF Girl DJ Bootcamp. Both initiatives set out to foster a community of female DJs with an emphasis on craft, whilst challenging the hypersexual stereotype.
An avid culture maker constantly on a mission to push boundaries where she can find them, Cherry blends her knowledge of arts and culture management to produce or support innovative campaigns, such as the multi-faceted campaign Musicity, for the British Council Singapore. It featured an app that allowed users to unlock original music inspired by key architecture around Singapore via geolocation tagging. Singaporean musicians, as well as the Mercury Prize nominee Jon Hopkins (UK) composed the tracks. Musicity also included programmes that encouraged and facilitated discussions between creative communities, intersecting music, architecture and design with the intention of inspiring greater creativity, as well as a deeper appreciation of music and spaces.
Her most recent works delved into the realms of participatory art when she was commissioned by People's Association to create art installations to engage students and senior citizens in Singapore's heartlands.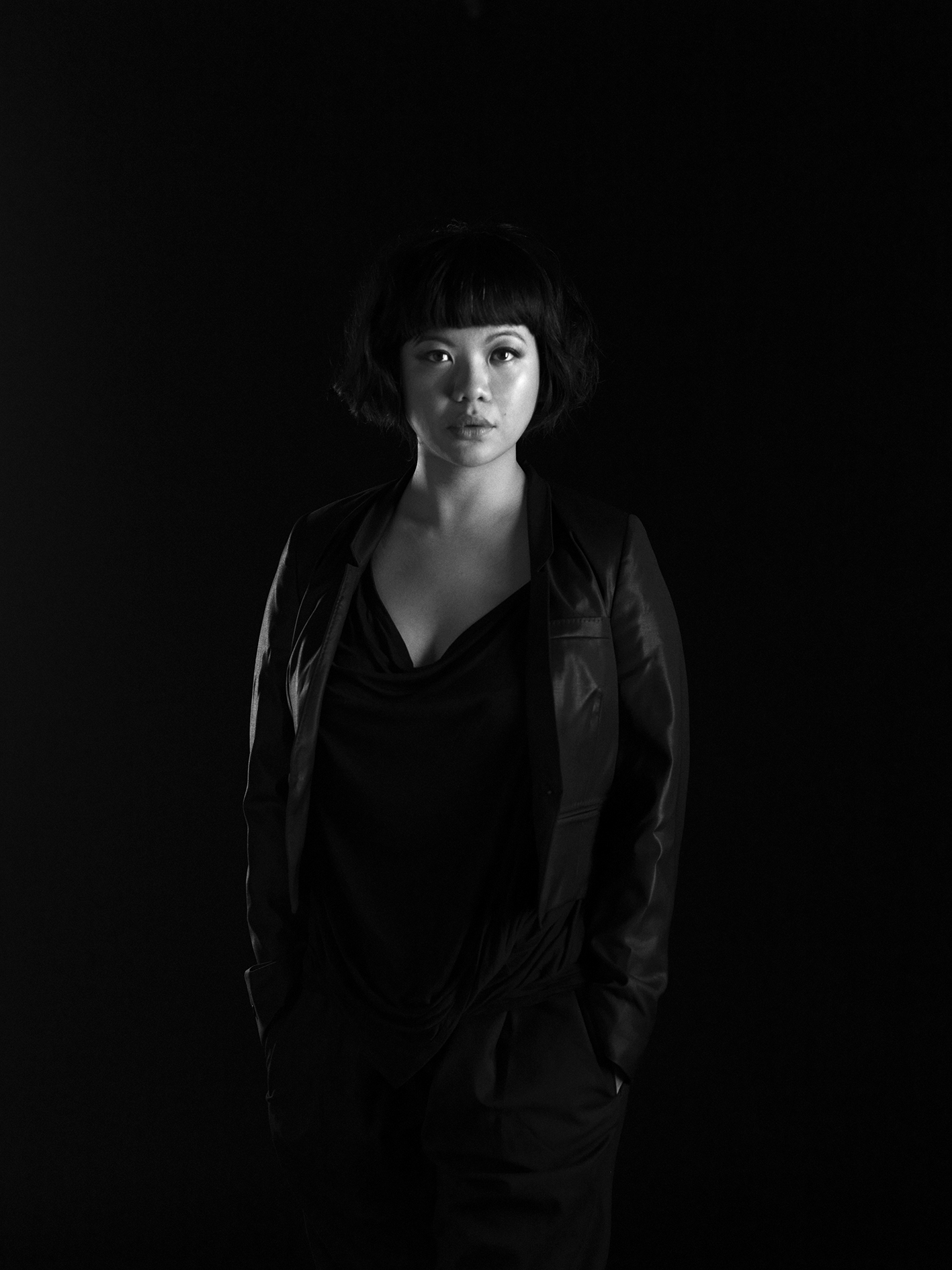 Cherry Chan live at Low End Theory / LA
Cherry Chan + Brandon Tay live at Brainfeeder / LA
Kiat
With a belief that creativity knows no format and all creations should have emotions, Kiat has built an extensive portfolio of work in visual art, music and art direction. His many titles include DJ, producer, visual artist, award-winning art director and co-founder of Syndicate.
The art director has a client list of diverse international brands rooted in culture, from high fashion labels like Versus to street wear with Levi's and Nike, to museums like the Smithsonian Institute and the Asian Civilisations Museum, that have won him more than 16 international awards.
As a pioneer of bass driven music in South East Asia, Kiat has been championing the adventurous side of leftfield electronica for close to two decades. He has shared deck duties with some of the world's biggest names such as Goldie, Flying Lotus and Africa Hitech in both intimate clubs and huge festivals like the Singapore Night Festival and Gilles Peterson's Worldwide Festival in Sete, France.
His production work landed him the honour of being the first Singaporean to be signed to respected UK label Metalheadz, with his debut release Feeder ending up on Goldie's entry to the Ministry of Sound Masterpiece series. Other productions have aired on BBC Radio 1, BBC 1XTRA and on Singapore radio. In 2012, Kiat released his debut album The Inner Galaxy, "a cosmic voyage of sorts, traversing a spacious alien landscape of experimental electronica" (Midnight Shift). This journey through the leftfield blends hip hop, dub and soulful electronica with international collaborators from New Zealand to Iceland.
2013 saw Kiat participate in 'Creative Destruction' - a multi-faceted campaign by the Peranakan Museum in conjunction with an installation titled Luminous Depths by Lee Mingwei. Besides producing an exclusive track with samples from the work by the international artist, the campaign saw his first live drum n' bass performance, in collaboration with Cherry Chan on the visuals.
A year later, Kiat worked with Marie Schuller - the Contributing Head of Fashion Film at leading progressive fashion site SHOWStudio - to score several fashion films, most prominently the Anthony Vaccarello x Versus Versace film that premiered at New York Fashion Week, and featured on Dazed Digital. This collaboration bore two more films - one showcasing the AW14 collection for the award-winning Turkish designer Dice Kayek titled Blue, and another for the Asian Couture Week 2013 on SHOWStudio.
He has also represented Singapore in several overseas showcases such as Singapore Inside Out (2015) which saw him DJ in Shanghai, New York and London on the invitation of Singapore Tourism Board; Big Sound Festival Australia (2016).
Most recently, he has composed music for Zen Koi, an addictive mobile app available on both iOS and Android, worked on sound designs for for Nike China x Taobao campaign as well as writing beats for international brands such as Selfridges UK and Givenchy in 2017.
Kiat as visual artist, was invited to participate in multiple high-profile group exhibitions. In 2011, his collaboration with chef Michael Han for the SIngapore Elephant Parade titled 'Not Forgotten' received the highest bid at Sotheby's that year. 2014 was a bumper year, with Kiat contributing works to several community exhibitions like Singled Out by creative agency FFURIOUS in support of funding music education for financially disadvantaged youth, #LushLovesLoval Art X Museum for Singapore radio station Lush 99.5FM in support of the Autism Association of Singapore and BANG! BANG! Wonderland - a community engagement art project.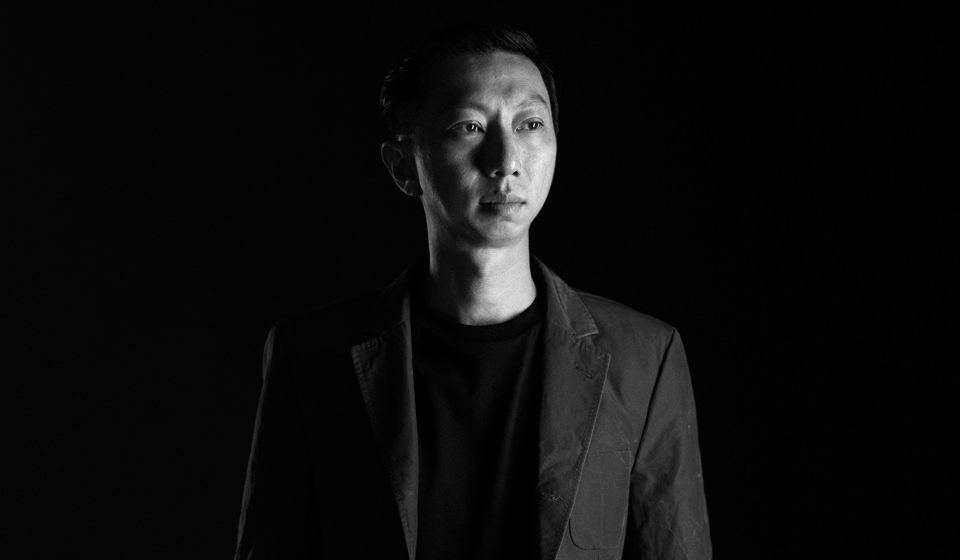 Soundtrack: Dazed Films Present Anthony Vaccarello x Versus S/S 2015
Soundtrack: Dice Kayek 'Blue' A/W 2014
Soundtrack: Asia Couture Week 2013
Brandon Tay
Brandon Tay is a media artist based in Singapore who explores the uncanny and the sublime through a mediated lens. His practice spans projection mapped sculpture, moving images, and interactive software, with a background in film and animation informing his multi-faceted approach.
In the realm of music videos, Brandon has directed for Jimmy Edgar (US), Kidkanevil (UK), and the Midnight Juggernauts (AU), to name a few. While pursuing a degree in Melbourne Australia, he co-founded the visual collective KROZM with directors Chris Hill and Lachlan Dickie. With KROZM, Brandon contributed animation, direction and cinematography to music videos for noted Australian acts Cut/Copy and Van She.
It was during his time as a student that Brandon caught a performance by Japanese producer Cornelius where he had an epiphany. The sensory experience of having all the elements - visuals, lighting, staging, music - in sync sparked off a realisation that his work could not be contained to passive viewing through a screen. The next step was to extend his practice to live performance.
Since then, he has created and/or performed content with artists like Jon Hopkins, Skrillex, Flying Lotus and almost every artist that has crossed paths with the Syndicate collective both locally and internationally. With Syndicate he performed at the Worldwide Festival in Sete with Flying Lotus, and at the Brainfeeder Sessions in Los Angeles.
As visual artist, Brandon has been in group shows at The Institute of Contemporary Art Singapore, Chan Hampe Galleries Singapore and the Singapore Art Museum. His collaboration with Singapore's leading Art and Design studio, :phunk studio titled 'Welcome to ELECTRICITY' was acquired by the Singapore Art Museum for Singapore's national collection, and was exhibited at the Diesel Denim Gallery in Aoyama.
His work in projection mapped sculpture includes the first large scale projection mapped installation on a 30-storey block of public housing in the Singapore heartlands, as well as a piece for designer Dion Lee's showcase at New York Fashion Week 2013.
Norwegian fashion label Antidenim selected Brandon for the 666 Frames project that paid tribute to the gothic aesthetic prevalent in fashion, music and art, where he contributed one of 666 frames stitched together for a video. His work for the campaign was also published in a 666-page book of the project.
Most recently, Brandon collaborated with photographer Jade Mai to create 'PERSONA' - a series of multimedia pieces that explore the concept of the digital self - that premiered at DesignStage Singapore, held in conjunction with the Singapore Design Week.
In 2015, Brandon was hand-picked to participate in Singapore: Inside Out, a showcase of Singapore's best creatives set to tour Beijing, London and New York, in conjunction with Singapore's Jubilee. For this travelling presentation, he has been commissioned to project map a three-storey structure.
Selected work:
Music Video:
Jimmy Edgar: https://vimeo.com/108541645
Midnight Juggernauts: https://vimeo.com/111829841
Intriguant: https://vimeo.com/92709324
Art film:
Persona (in collaboration with Jade Mai): https://vimeo.com/122195201
Antidenem 666 Frames: https://vimeo.com/69846349
Bury Me: https://vimeo.com/44560212
Projection Mapping:
Dion Lee New york fashion week 2013 (in collaboration with Kit Webster): https://vimeo.com/102454996
Hybrid (comissioned by Mediacorp): https://vimeo.com/86879268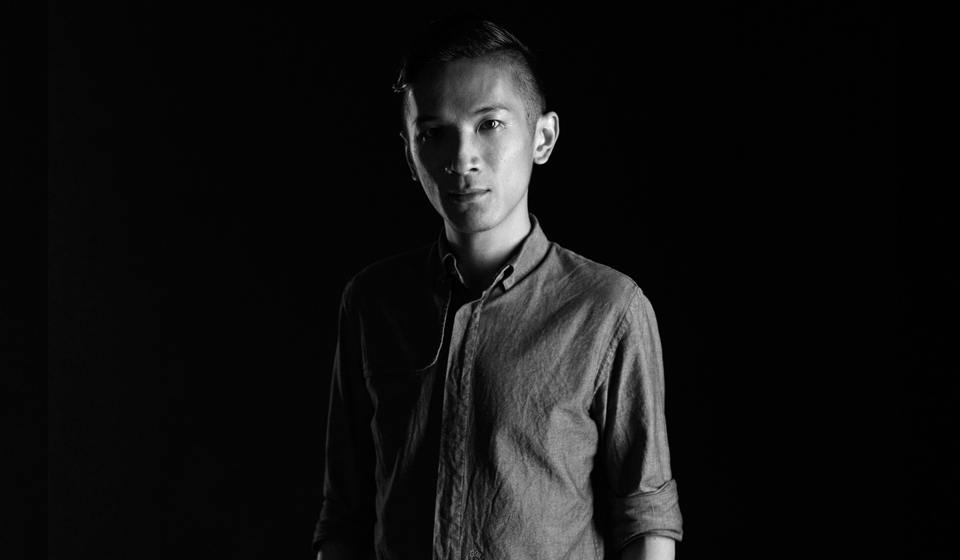 JIMMY EDGAR - WHO'S WATCHIN'?
"Music video for Ultramajic artist and label head, Jimmy Edgar. Alchemy, the New Aesthetic, and cats." - Brandon Tay.
Intriguant - ELLIPSE
"Based on the motion studies of Eadweard Muybridge and early computer graphics research on Artificial Life, this piece is an abstract study of digital animals in digital environments, eventually becoming an observation on the nature of change and life itself." - Brandon Tay
HYBRID
Hybrid is a site-specific projection installation commissioned by Singapore's Premiere Mandarin-language TV network, Channel 8. Inspired by Singapore's environment, with it's conflux of technology and nature, the piece aims to combines these elements using the arch-typical HDB block as it's canvas.
Designed and animated by Brandon Tay
Sound Design and Score by Louis Quek
Additional Mapping and Calibration by Heider Ismail
Djulian
Dju-lian is a professional photographer who found photography through his father, who worked at a prominent photographic film company. He is currently helms The Primary Studio, a commercial photography operation focusing on commercial work, portraits and lifestyle.
Operating on the constant need to do things differently, Djulian says he "never believes in painting a blue sky blue when it's really grey."
Honesty and sincerity are the key to how his work becomes art.
LIMITED EDT x ANDROID HOMME FILM
Iconic sneaker emporium LIMITED EDT and Hollywood-based street luxury footwear brand ANDROID HOMME will release two collaborative twin designs this March 2012.
Based on Android Homme's most popular Propulsion Hi style, the LIMITED EDT x ANDROID HOMME collaboration reinforces the shoe brand's mantra to challenge, reprogram and reformat conventional behavior. Fusing inspiration from Android's "Reprogram" campaign imagery with the Limited Edt identity, the result is a neo-futuristic shoe with symbolic hieroglyphic motifs rendered from the names and colors emblems of two of Limited Edt's most iconic stores Chamber and Vault.
Designed by product designer Jonning Chng in tandem with Limited Edt, both designs feature reflective, mirror-finish leather juxtaposed against luxurious black velvet that heightens the material contrast, bridging the concepts of "Luxury", "Futuristic" and "Symbols". The typographic pattern, a custom sublimated print, on neoprene spells out "VAULT" and "CHAMBER" on the ankle collar.
Max Lane
Max Lane is Singaporean sound-designer, music producer and performer, Safuan Johari. The pseudonym paid homage to an Australian writer and academic who translated the masterpiece The Buru Quartet by Javanese literary great, Pramoedya Ananta Toer. Both Max Lanes were featured in an article by an Australian newspaper in 2010, and the two have been in contact ever since.
In 2009, after a three-year hiatus from music, Safuan felt inspiration strike and produced 'Purnama' - a haunting track that combined elements of traditional Malay music with electronic elements. 'Purnama' reached producer Jace Clayton, who played it live on a New York/New Jersey-based radio station WFMU just a few days later.
It was certainly not a bad way to start after years of meddling in electronic music. A year later, Safuan joined Syndicate and began playing numerous shows with his distinct brand of glitchy, bass-laden electronic beats. With Syndicate, Max Lane found himself propelled onto the global stage - the Gilles Peterson Worldwide Festival in France being a key highlight.
Besides performing, Safuan manages the Syndicate label along with Kiat, specifically overseeing the digital distribution of all releases by the collective. He was also responsible for curating and producing the Syndicate Subsessions - a series of audio-visual concerts in partnership with independent performing arts centre The Substation. The series presented the Singapore music scene with a fresh alternative, not only by presenting left-field electronic artists, but also by putting visual presentation as a priority.
The Syndicate Subsessions has presented a long-list of exciting performances, including the debut of several artists and collaborations in Singapore, such as the Botanical Orchestra, Sleep Easy, Fauxe, and Aya Sekine.
As a sound-designer, Safuan has worked on various multimedia art installations alongside the Syndicate visualist, Brandon Tay. This included the first large scale projection mapping of a block of public housing in the Singapore heartlands for the People's Association which drew a large amount of media attention, as well as a work featured at Beijing Fashion Week. He has also worked aural magic on works for brands such as Hewlett-Packard, Fila amongst many others.
Kings of Sleep, produced in 2014, saw Safuan design an ethereal soundscape to accompany a virtual reality experience on the Oculus Rift by Brandon. The immersive work questioned the nature of dream memory, and was exhibition at the Institute of Contemporary Art Singapore as well as at Visual SG as part of the Singapore Science Festival.
Most recently, Safuan has treaded deeper into the realm of contemporary art through a partnership with established performance artist Rizman Putra. Together, they are NADA - a mythical electronic group of the same name. NADA combines visual arts and sound through a cheeky fabrication of the band's history, while questioning the cultural heritage of the real artists behind the work. As the lead sound designer of the project, Safuan excavates popular traditional Malay music from the 1960s to the 1980s before taking them apart and re-constructing them into a sonic blur of fiction and reality. These tracks simulate a newly-discovered treasure trove of long lost tapes.
NADA debuted at the first Malay-focused contemporary art exhibition in Singapore, titled Budi Daya at the Malay Heritage Centre. Besides a multimedia installation, NADA presented a performance as part of the exhibition programme. This quickly led to an invitation to the world-renowned modern and contemporary art institution Palais de Tokyo in Paris. Part of the Secret Archipelago exhibition showcasing contemporary works from Southeast Asia, NADA created a functional recording studio, where the duo re-recorded selected songs in French with a Parisian vocalist.

The next Max Lane project is a spoken-word album with the real Max Lane.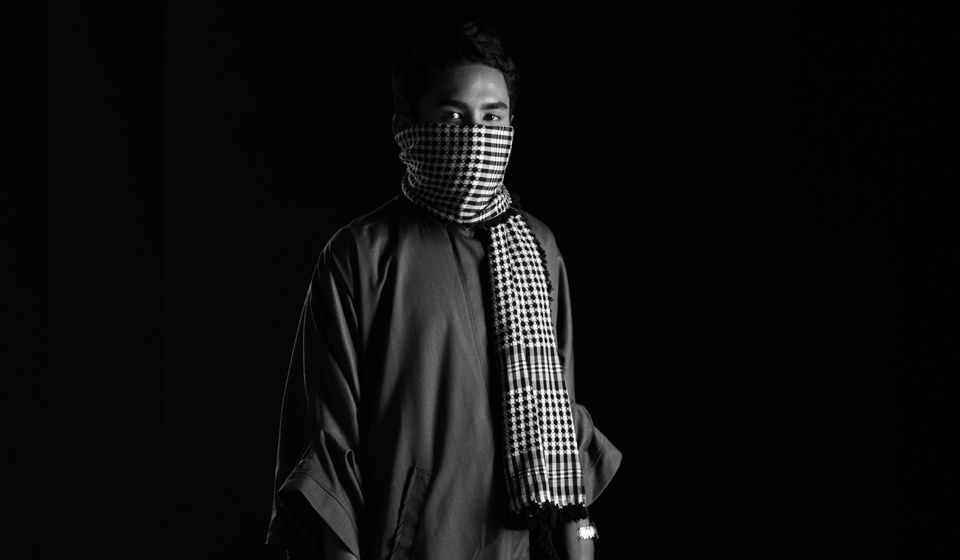 Wohub by Max Lane - Set to Visuals by Brandon Tay
Darren Dubwise
If it's music-related, you can be certain that Syndicate co-founder, Darren Dubwise has done it.
In a world of multi-taskers however, it would be trivialising true passion to consider Darren's complete CV as just another victim of The Slash Effect.
His illustrious career began as a little boy, making mixtapes by recording songs off the radio. As a teen, he worked in music superstore HMV and began collecting a sizable amount of vinyl that mirrored the eclecticism of an alternative record store. Realising how many treasures in his collection needed showing off, Darren took up the art of DJing. Since then, he has played on a multitude of stages all over the world, and shared the decks with bass heavyweights like Kode9, DJ Nobody, Jurassic 5 and Tokimonsta.
The focus on bass has been the constant in the Darren Dubwise sound from the very beginning. With a solid foundation in drum n' bass and inspired by his extensive music collection, his sets and selections feature a plethora of genres from house, garage, dancehall, dubstep, glitch hop and everything in between.
But more than just a transmitter of music, Darren has been a trendsetter and innovator in the Singapore electronic music scene for more than a decade - co-founding drum n' bass portals Exitmusik.com and Kondense in the mid-noughties, then audio-visual collective Syndicate and the international analog community #VinyloftheDay that now boasts more than 40,000 fans on its Facebook page.
Along the way, Darren worked behind the scenes promoting alternative music, distributing labels like !K7, Warp and Ninjatune to asian markets. On the ground, he's also founded multiple nights in diverse genres with fellow Singapore DJs. These include I Love Dubstep at Home Club with Jerls and Reiki, as well as Wax On Wax Off at Loof with Kurt, Gerald and Kane Ian, and of course DUBWISE.
DUBWISE was a night dedicated to the Jamaican sound system culture, conceived with DJ Castro in 2006. The result was a hybrid of reggae, dub, grime and UK garage, which earned the duo prime slots at the Singapore leg of major festivals Good Vibrations, ZoukOut and Gilles Peterson's Worldwide Festival.
Following his stints in music journalism, management and consultancy, Darren currently manages press and marketing for international artists like CHVRCHES when they embark on tours in Asia.

http://www.mixcloud.com/darrendubwise
https://soundcloud.com/botanicals
http://www.vinyloftheday.com
Vandetta
In a country like Singapore, few people have had a career quite like Vandetta, or Vanessa Fernandez to her friends and family.
The evolution began rather conventionally when 12-year-old Vanessa joined her church choir. But with a voice like hers, it really was a matter of time before a break. A couple years later, that break came when Vanessa and her cousins (where talent runs in the family) swept the nation on a televised talent show Rollin' Good Times, winning 'Best Girl Group' with covers of The Supremes, complete with matching outfits.
In the early 2000s, she was invited by hiphop producer Terry Lee, to join a group called Urban Xchange along with several other high-profile Singapore talents. The group exceeded their own expectations by fronting a Coca Cola campaign, snagging nominations at the MTV Asia Music Awards and contributing a track to the asian soundtrack for Rush Hour 2. Urban Xchange later evolved into a space rock outfit called Parking Lot Pimp that was signed to EMI. At this point, Vanessa was not yet 18.
Following the path of stars set before her, she was scouted by youth radio station 987FM to be a producer-presenter after graduating with a degree in mass communications. It was here that she began using the moniker Vandetta, or Miss Vandetta, and pushing Singapore music forward on a weekly programme called 987Stripped. The morning drivetime slot was also hosted by Vanessa for several years.
Musically, Vanessa continued lending her powerful pipes to commercial projects, as she extended her musical horizons. But things really started to happen when she joined the Syndicate label in 2010. The crew exposed her to new spectrums of music, that led her to begin experimenting with sounds, techniques and electronics.
During this time, Vanessa collaborated with producer Jason Tan to form Octover. Since its inception, Octover have played on a multitude of stages, including the Gilles Peterson Worldwide Festival, Mosaic Music Festival, Wall Street Journal Live and the Esplanade Late Nite sessions, to name a few.
Their debut album received rave reviews internationally, with single 'Satisfy Me' described as "...a piece of intelligent but frustrated late-night electro with a vocal sensually expressing pining emotion" (The Line of Best Fit, 2013).
In 2011 the Syndicate label was invited to the Gilles Peterson Worldwide Festival in Sete, France, where Vanessa provided vocals over a set by labelmate Kiat.
That year, Vanessa made a decision to move to Los Angeles, California for inspiration and exposure. She describes her experience as a "journey meandering the hip-hop/jazz inspired beat scene championed by the infamous Low End Theory nights at The Airliner, to the indie/new-wave sounds via performances with artist, Seven Saturdays, at iconic venues such as The Satellite in Silverlake and The Standard in West Hollywood."
It was also in LA that Vandetta wrote the tracks for her self-titled EP, and filmed the music video for its first single 'Fly'. Both the EP and the single received positive reviews from influential music media, including Pitchfork, MTV Iggy as well as LA Weekly, that said "Fernandez can really sing. Her voice does volitations ranging from angelic hymns to caged bird blues."
Upon her return to Singapore in 2013, Vanessa found herself back in radio, this time as Assistant Programme Director of the nation's only radio station championing alternative music, art and culture. In Lush 99.5FM, Vanessa managed to create Singapore music history by having the station play only Singapore music for 24 hours on National Day 2014.
http://www.vandettamusic.net
https://www.facebook.com/msvandetta
https://soundcloud.com/vandetta
https://www.facebook.com/octovermusic
http://soundcloud.com/octover
Octover
Octover are Jason Tan and Vanessa Fernandez – both veterans of Singapore music, albeit in different ways.
Jason began dabbling in electronic music in 1981 when he dived into the world of synthesis with a Sequential Circuit - Pro 1. He soon realized that this was not enough to recreate the music in his head, so he took matters into his own hands (literally) and began building his own equipment, while learning how to play the keyboard by himself.
In the late 80s, Jason took an interest in the burgeoning industrial cyberpunk genre, and began producing tracks as Convent Garden. He was soon signed to React Music Limited, a label home to other electronic legends like Jeff Mills, Carl Cox, Felix da Housecat, Norman Jay and Laurent Garnier.
A review of his EP in the Singapore indie music magazine Big O caught the attention of the island's own Iggy Pop - X'Ho, who asked Jason to produce his solo album. Despite being in unfamiliar territories, Jason accepted the challenge, and in the decades that followed, Jason became one of the most sought after producers in the region. Which is how he met Vanessa.
In 2000, Jason co-produced Urban X'change – a hip-hop collective Vanessa was a part of. As they continued to cross paths professionally, Jason and Vanessa developed a friendship over smoke breaks, discovering a mutual love for Nine Inch Nails, trip-hop and jazz.
Soon Vanessa felt comfortable enough to play Jason a sample she had been experimenting with on Garage Band. Jason was sufficiently intrigued, and Octover was born. That sample was later released as a track on their debut album as 'Hurt'.
Since its inception, Octover have played on a multitude of stages, including the Gilles Peterson Worldwide Festival, Mosaic Music Festival, Wall Street Journal Live and the Esplanade Late Nite sessions, to name a few.
Their debut album received rave reviews internationally, with single 'Satisfy Me' described as "...a piece of intelligent but frustrated late-night electro with a vocal sensually expressing pining emotion" (The Line of Best Fit, 2013).
Octover will next be performing in New York for the Singapore: Inside Out tour in October this year.

https://www.facebook.com/octovermusic
Gema
Gema is a producer and the founder of left field label Order Records, currently based in Singapore and Indonesia.
His debut EP released on the Syndicate label titled Before, was described by The Guardian as "a sprawling canvas of sounds, textures, layers, beats and samples that come together to form a cohesive theme of soulful disturbia".
In 2014, Gema made his festival debut at St. Jerome's Laneway Festival between XXYYXX (US) and Mount Kimbie (UK), following a sold-out live performance at a Syndicate Subsession that had the South China Morning Post declare Gema to be the "James Blake of Singapore". An obsession with primitive sounds, subsonic frequencies and melancholic baroque suspensions led one music blog to tout him as "one of the most exciting music producers in Asia right now".
Since coming on to the Singapore electronic scene in 2012, "the accidental DJ" played more than 15 gigs in a single year, culminating in a set at ZoukOut, packing dance floors with his fearless genre-bending style that cuts between rave, techno, dubstep and bass music. Gema has also played alongside Untold (Hemlock, UK), Mono/Poly (Brainfeeder, US) and Dot (Alpha Pup, US) amongst others.

Since his debut, Gema has done remixes for Singapore band Monster Cat and is currently working on his sophomore release.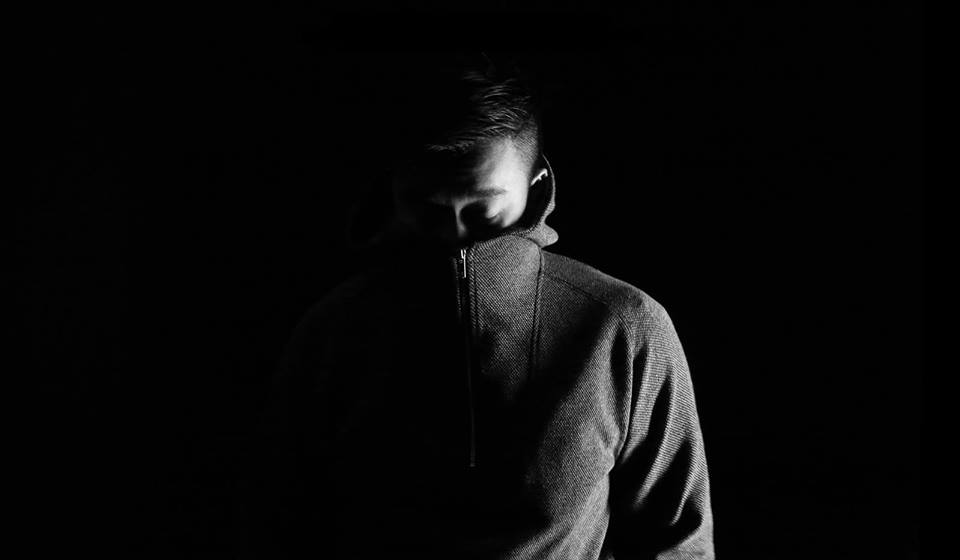 James Blake - Life Round Here (Gema Rework)
Adam Kasturi - Sinner (feat. Sharina Shahrin) (Gema Remix)
Out on Order Records
Koflow
Ask anyone in Singapore about DJing, and it's likely they would have heard or seen Ko Flow.
Malaysia's Junk Magazine accurately describes the Singaporean DMC Champion, DJ and producer as a musician who has effectively "[garnered] respect from both above and below the line that distinguishes the grassroots love of fundamentals, from the dandy lucrative corporate-some sort of new money role model and genre-breaking pioneer getting his renaissance on".
As one of Asia's most in-demand DJs, Ko Flow has shared the stage with a list of names that reads like a NOW! That's What I Call Hip Hop and RnB compilation: Nas, Mariah Carey, Missy Elliot, The Black Eyed Peas, Kanye West, Pharoahe Monch, The Pharcyde, Ghostface Killah and Raekwon of the Wu-Tang Clan amidst many, many, many more.
It was 2001 when the illustrious boy born Wayne Liu began DJing competitively. By 2002, he had his first taste of victory when he placed 1st Runner Up at the Singapore DMC Technics Championship. By 2003, he clinched the championship and travelled to Brixton Academy, London to represent Singapore in the infamous international battle.
Since then, Ko Flow has picked up a dizzying number of awards that include Best DJ (JUICE Magazine) and Best Musician (Nike StreetStyle Awards). And of course, the talented turntablist has been featured in high-profile events all across Asia, like the opening and closing ceremonies for the Youth Olympic Games, The Asian Hip Hop Festival, MTV Pattaya Music Festival and the Singapore Night Festival.
Not content with just DJing, Ko Flow collaborated with a host of live jazz and classical musicians to write and launch a full length album The Turntable Instrumentalist in 2010. The launch show at The Esplanade was complete sold out, with the music and entertainment media raving about the album.
His journey as a producer has led him to performance collaborations with electronic acts, rock bands, orchestras and big bands and even a 70-strong Brazilian percussion group.
Most recently, Ko Flow created the In The Groove Project, where he assembled a small army of eight turntablists - four from the old skool, and four emerging talents, and co-produced several original tracks with Syndicate label mate Max Lane that can only be described as an orchestrated melting pot of urban beats. In The Groove made their debut at the Singapore Night Festival 2014, with guest appearances by label mate Vandetta adding some soul, alongside Singapore percussion group Bloco Singapura as well as Singapore rap wunderkind Shigga Shay.

http://djkoflow.com
http://soundcloud.com/koflow
http://www.facebook.com/djkoflow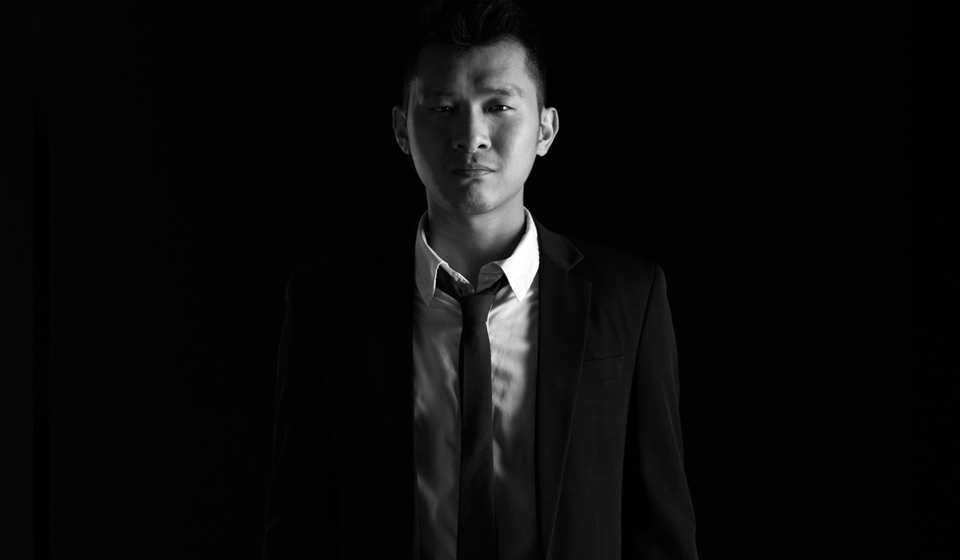 Intriguant/Louis Quek
Intriguant, or Louis Quek to his parents, is a Singapore-based electronic music producer and DJ.
His musical journey began in 2007 when he watched Scratch - a seminal documentary on the history of turntablism. In that same year, he caught turntablist pioneer DJ Q-Bert live, leading him to take up mastering the wheels of steel. To Louis, there was something magical about the manipulation of vinyl records, the sounds they produced under a delicate application of pressure, just so, that made it soon become an obsession.
Just as he had garnered enough skill to prove himself in the DMC Championships, the competition was cancelled. Louis needed something more, another tool to express his creativity.
He channeled that energy into production, and released his debut EP Ellipse as Intriguant on the Syndicate label in 2014. Inspired by the human perception of environments, Louis used textural sounds recorded through the years, and backed them with syncopated beats, fusing the physical with the spiritual.
Ellipse found Intriguant acclaim with critics spanning Israel, Slovakia, and the US. For the title track off the EP, Louis collaborated with label mate Brandon Tay to produce a music video that found favour with respected music magazine, The Fader.
Louis Quek the DJ melds downtempo and fragile beats with a wide spectrum of influences that include electronica, glitch, soul and of course hip hop. He has shared the decks with luminaries such as Thomas Schumacher (GER), Teebs (US) and Om Unit (UK).
Deck duties are also extended to The Good Life Project - a seven-piece band performing a blend of nu jazz and soul. Since bursting on the scene in 2013, The Good Life Project have performed at a variety of festivals such as the Singapore Night Festival and the Aliwal Urban Art Festival, quickly building a strong base of fans.
In 2015, Louis collaborated with visual artist SSYSTM to form the Botanical Orchestra. The duo aims to promote the exploration of nature in heavily urbanised cities like Singapore. The Botanical Orchestra have set out to recreate the Singapore landscape using data collected through multiple field trips into five nature reserves of Singapore. This data, in the form of photographs and sound recordings, will evolve into an installation that combines an exhibition with a live performance of five tracks, each inspired by the different nature reserves.

https://www.facebook.com/iamintriguant
https://www.twitter.com/iamintriguant
https://soundcloud.com/intriguant
Ellipse EP out now on:
https://syndicatesg.bandcamp.com/album/ellipse
https://www.facebook.com/botanicalorchestra
http://botanicalorchestra.tumblr.com
https://www.facebook.com/weareglp
Intriguant - Ellipse
Directed by Brandon Tay
Afiq Omar
Documentarian, filmmaker, videographer, photographer, artist and entrepreneur. At just 27, Afiq Omar has managed to make a name for himself as a kind of visual wunderkind.
As a documentarian and fillmmaker, his work has been featured in several international Southeast Asian festivals such as the Singapore Indie Documentary Festival, and the International Thailand Short Film Festival.
In visual art, Afiq can boast of having his work exhibited on a huge screen in New York City's Times Square for CEMUSA, being featured multiple times on respected culture magazine VICE, and blowing minds at Coachella via work for the Flying Lotus, in collaboration with labelmate Brandon Tay.
These were the positive outcomes of experiments with ferrofluid - a form of magnetic liquid. Each work was a unique combination of science, analog visual art and sound. Ferienne, Ferroux and Ferreum were a trinity of haunting videos that focused on understanding fluid dynamics, magnetism, and natural invisible forces, using ferrofluid combined with a range of everyday products like soap, milk, paper and leather. Ferroux had the honour of being a Vimeo Staff Pick, throwing Afiq into the international spotlight.
Having graduated with a Bachelor of Fine Arts in Visual Communication, coupled with a diploma in Mass Communication, Afiq possesses a rare balance between artist and marketer. Conceptual and critical thinking in branding is the secret to the meteoric rise of Colossal Photos - a photography collective founded and run by Afiq.
In an interview with online music portal Bandwagon.sg, Afiq revealed "I always tell my guys that intent is the most important thing an artist should keep holding on to while working on their craft." With Colossal, this intent was to create a kind of union for music photographers in the region to shoot, learn, get paid fairly and not become jaded by opportunistic clients.
Since its inception in 2013, Colossal has bagged the Tomorrowland People's Choice Award in 2012 for stunning pictures of international DJs in packed clubs and on festival stages. Colossal is now the go-to for all major music festivals in the region, from Future Music Festival to ZoukOut and St Jerome's Laneway Festival.
Afiq's next step in the domination of the photography market is Colossal Weddings.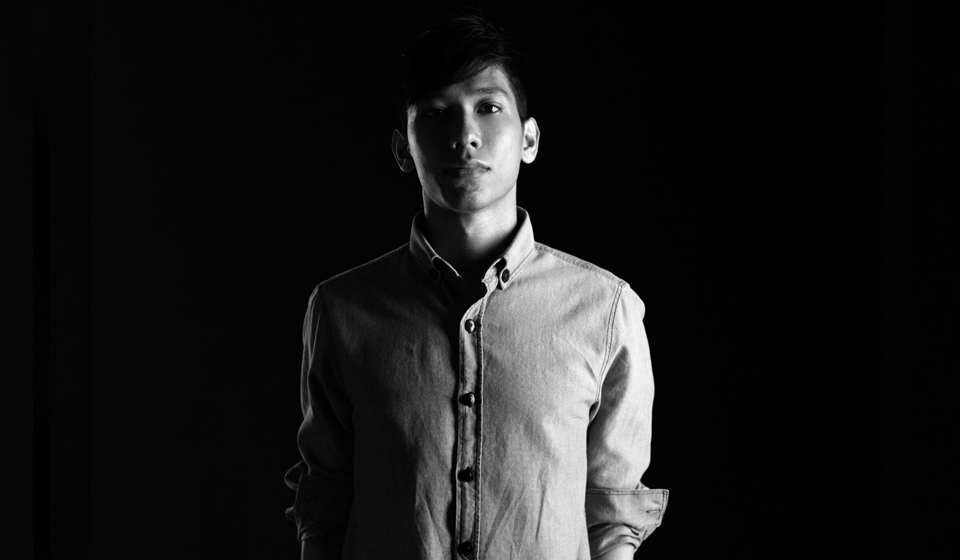 Ferroux
"Second installation of my ongoing series focused on analog visual effects, understanding fluid dynamics, magnetism & natural invisible forces. This time around I experimented with mixing tiny portions of ferrofluid & other chemicals, soap, alcohol, milk etc. Not for the trypophobic for sure.
Special thanks to Cherry & Kiat of Syndicate for getting me onto the video workshop to work on this video."
- Afiq Omar
Music: Drowned by Riga
Ferienne
"Ferienne is the third installment of an ongoing experimental study on fluid dynamics, magnetism and cymatics. These invisible forces of nature are then made visible through various liquids and mixtures, and they form patterns that are otherwise invisible to the naked eye.
I then manipulated these patterns to compose analog visual effects & using simple editing techniques, create motion graphics that are natural and organic. The basis of it remains simple; to create visually engaging images that are unique and can never be repeated.
I focused more on achieving clean and precise images this time around using a massive amount of material collected over the past 8 weeks. The colour palette was kept similar to that of the human skin, and the textures were manipulated using different backgrounds, further pushing the limits of trypophobia; the fear of holes."
- Afiq Omar
Music: Space Amp by Riga
Syndicate vs Brainfeeder ft. Mono/Poly (Brainfeeder, LA) and Strangeloop (Brainfeeder, LA)
Shot and Edited by Afiq Omar
SYNDICATE X RED BULL MUSIC ACADEMY TAKEOVER FT. ROSKA (UK) & SAUCE81 (JPN)
Shot and edited by Afiq Omar
SSYSTM
The official alias of Heider Ismail, Super System (SSYSTM) is a personal platform for Heider to conduct and take on research projects that are usually a fusion of science and design. Most projects are heavily based on research done in the field and experiments initiated during the process of the project thus reflecting the importance of data in his works. Initiated around the end of 2013, Super System has participated both in local and international exhibitions with the likes of Red Herrings (Singapore) and London Science Festival (United Kingdom).
ikonika Visuals at Canvas, Singapore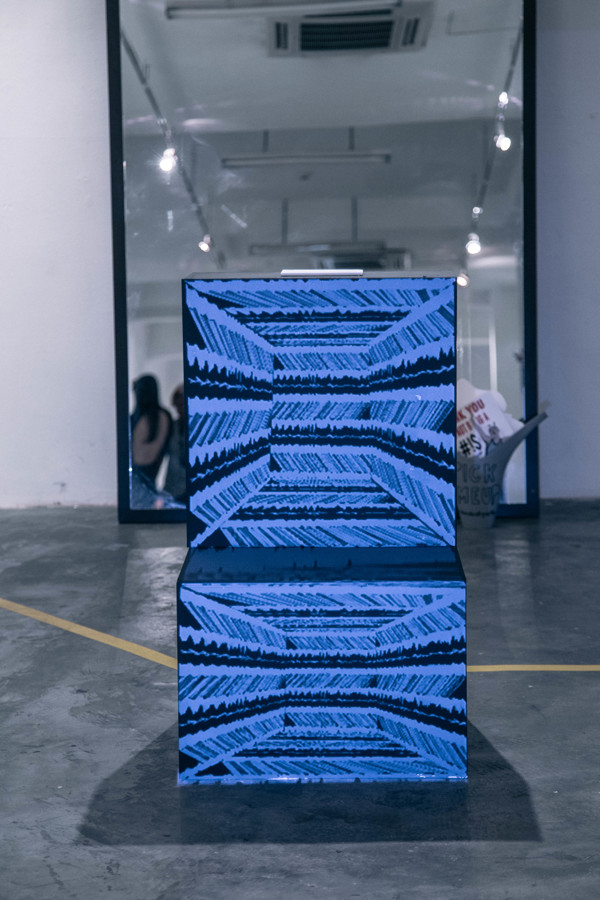 AM/PM
Train platforms are the cardinals of everyday commuters. The great rush during peak hours has evolved commuters into hordes of raging mobs that exude condescending behaviour. AM/PM is a reflection of many of us when we enter this form of heterotopia. This installation piece is a second collaboration with THNDR and was exhibited at The Ride Etiquette's 'Art Invasion' exhibition held on the 28th of Feb 2014. Installation reacts to sound changes through an audio interface. When it reacts, lines projected on structure will morph.
Empty Land
Try2Play
Try2Play aka Rauzan Rahman is a producer | composer | song writer | video director who has garnered much credibility within the local music scene through his music, performances and production value. He is the founder of his own Production label, BrandNewFeeling. Currently has 2 self produced albums and 1 compilation album entitled "My First Storybook" , "ReWrite" and "FindYourBestThat'sYourHighness".
Started as a child performer, Rauzan's roots began in television where he acted in many popular television production such as Kids United, Klik, Watan, K14 and many more. His presence in the local film scene was kicked off by a role in the acclaimed movie, 'Talking Cock: The Movie' backin 2000. With much contribution to the entertainment world, Rauzan did not stop there.
Besides his acting experience, Rauzan also broke into Singapore's hiphop scene as a rapper/producer, contributing to several artistes within the region such as Richard J, Freaky Z and Mr Chan from Triple Noize. He has also composed jingles for Levis' commercials and produced tracks for the Noise Festival, which is held every year to recognize local artists and their work. He produced tracks for artist such as Richard J in the Noise Festival in 2007 along with Bless and Freaky Z in Noise Festival 2008.
Rauzan produced his first album, 'My First Storybook' which sold a whopping of 250 copies within the first week of its publication. One of the songs in the album 'Hold Nothing' was featured in the Mixology 2 mixtape that was produced by DJ Fuzz from Malaysia. Following that, Rauzan was inducted into a local hiphop/poetry collective called The.XS Collective and contributed to their 2007 Compilation released entitled 'School For X'Scape Artists' and has been contributing to the collective ever since. He is also founder and executive producer of his own music production called BrandNewFeeling, which has been constantly producing music for both established and lesser known acts within the region.
Rauzan's second album "ReWrite" release in December 2008, includes his chart topping radio hit 'Kasih Mengapa' which was also nominated for the Best Singapore Malay Song in Anugerah Planet Muzik 2007. In 2011, Rauzan and The UrbanSensation was nominated again in Anugerah Planet Muzik 2011 for their sing "Hingga Ke Akhir".
With much dedication and passion, Rauzan has proved to be a rising star in the Southeast Asian hiphop scene and the achievements that he has attained so far is only the beginning.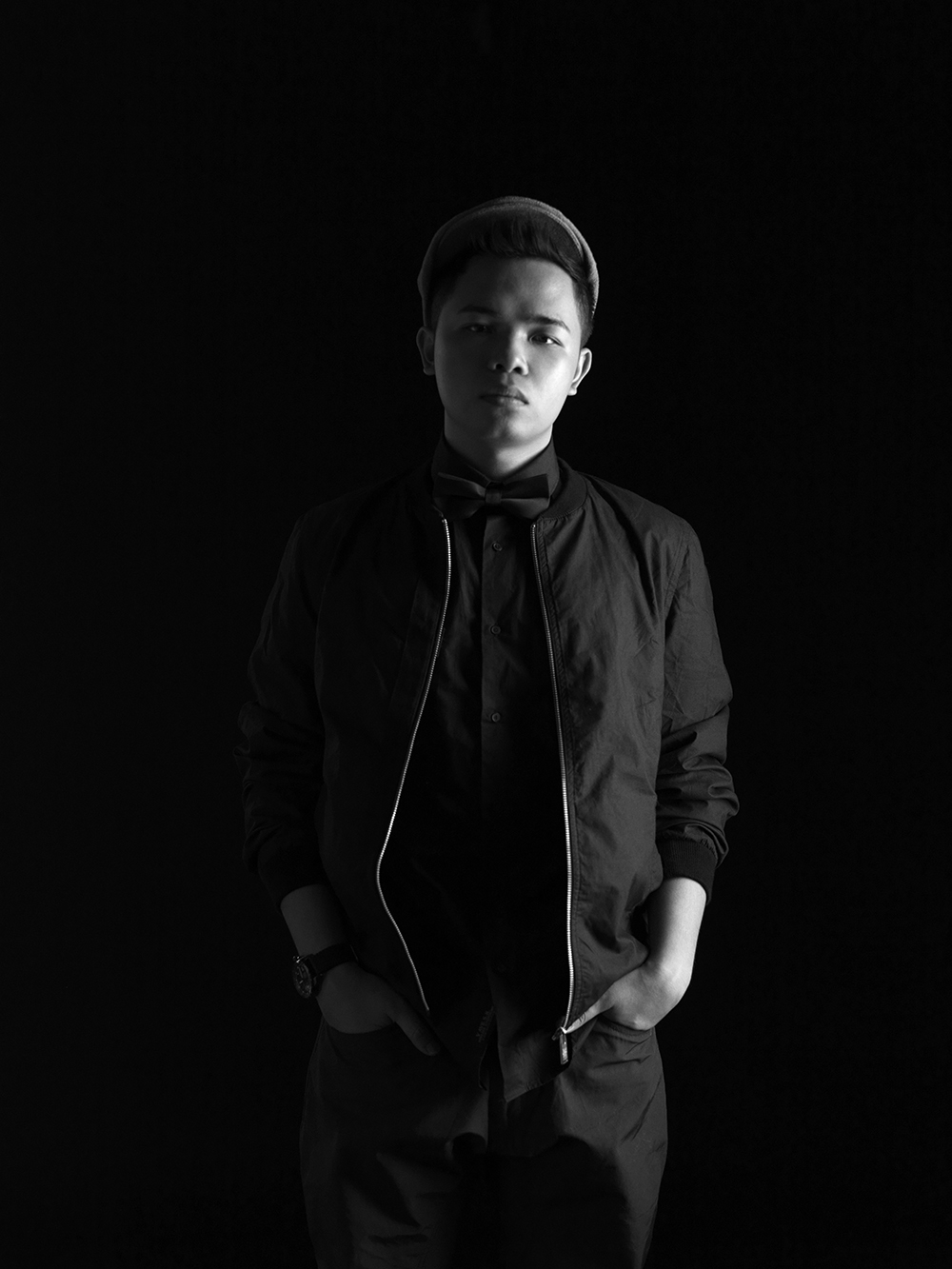 Rafi Dean
Having spent most of his years meddling with music (electronic or otherwise), musicianship in guitar and drums made way for a hunger for gadgets and technology. A curious mind dabbling in simple MS-DOS coding lead to DIY webpage building, HTML scripting, MIDI production, home studio recording and eventually the mad world of object oriented programming in media art.
As an electronic musician and DJ, Rafi has spun at notable clubs in Singapore, Hong Kong, and Melbourne. He also clinched the Runner-up trophy in the Juice DJ Quest 2004, and was subsequently awarded Juice Magazine (Singapore) – Best New Local DJ in December 2004.
In 2005, he began performing a hybrid DJ set, mixing on Ableton Live and collaborating with visualists, DJs & musicians. This fluid performance brought Rafi and his team to the Semi-Finals of the Heineken Thirst 2005 competition in Singapore, and a special invitation to perform together with local darlings PopMyCherry at the Singapore Spotlight at the Hong Kong Fringe Club in January 2006.
Rafi was also awarded the National Arts Council (NAC) Arts Professional Scholarship to study Sound Design at the Victorian College of the Arts (VCA) in Melbourne, Australia. 2006 was an intense journey of personal enrichment, as he worked on sound design concepts and composition for theatre & performing arts.
Between countless Australian dance and drama productions, Rafi also composed an original soundtrack for a semester-long master class with actors, choreographers, dramaturge and designers. The original work Landscapes Within was produced at VCA, curated and led by legendary French visual artists & master puppeteers Philippe Genty & Mary Underwood.
Rafi has since returned to pursue greater research in sound design and computational art in Singapore and beyond.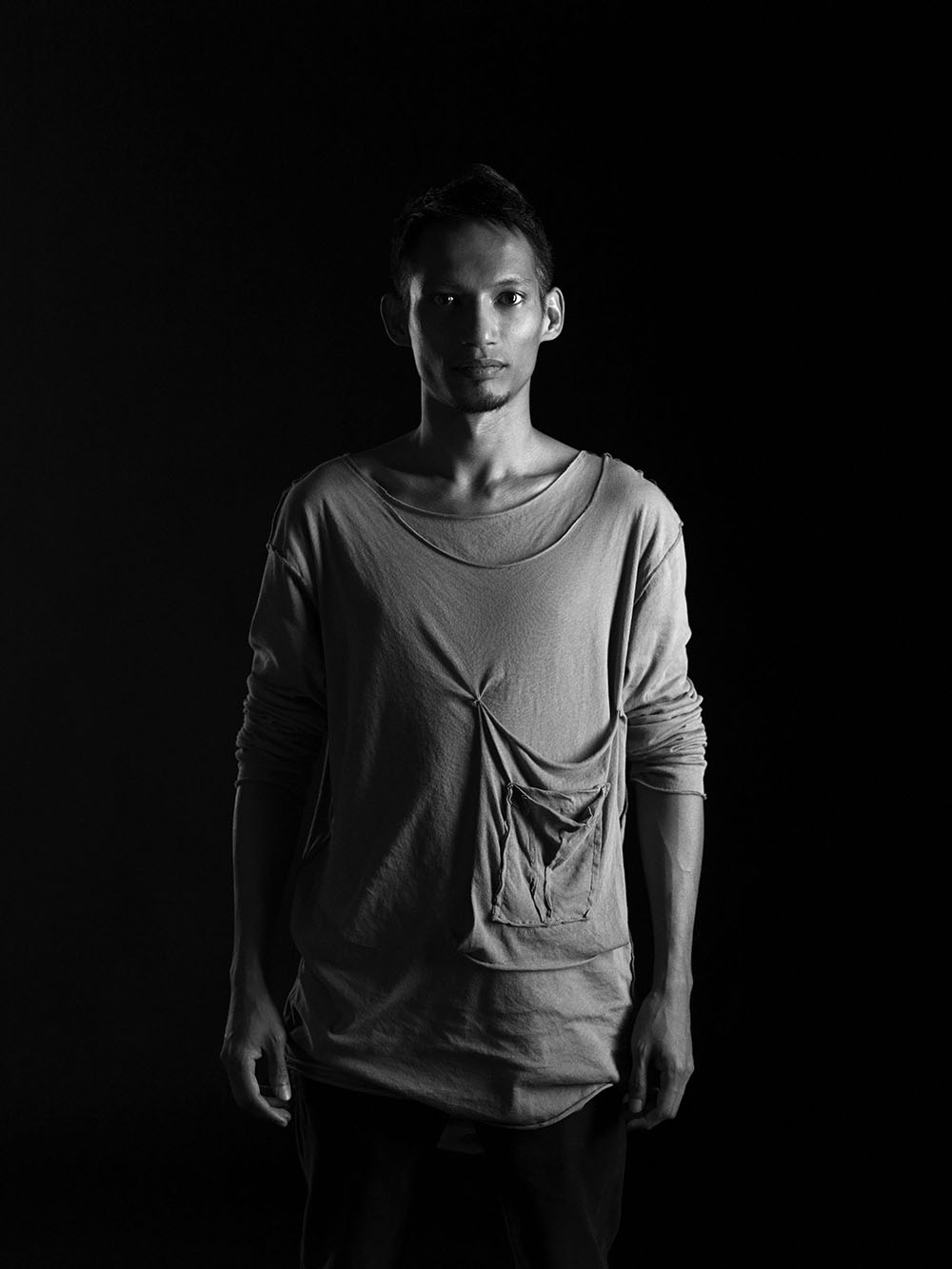 Elias Soh
Elias is a producer, musician, radio DJ and freelance journalist from Singapore.
Beginning his musical journey with a beat-up Yamaha keyboard, a 14-year-old Elias hooked the instrument up to his family's hi-fi set, put on some preset drum loops and played minor chords over them. A couple years of an internet-based music education consisting of Burial, Autechre, Amon Tobin, Flying Lotus, the Beatles and the like pushed Elias to consider production.
Under the moniker Izaak Stern, he produces deep, dark tunes that sit quietly outside the confines of genre definition, flitting somewhere familiar between hip hop, jersey club and the leftfield. The Izaak Stern sound is a juxtaposition of the analog warmth of vinyl samples against digital beats, producing an experimental flavour that left a mark on discerning listeners around the world.
His self-titled debut EP on electronic label Qilin Music even caught the eye of a reviewer at the New York Post, who declared the music "would leave you cotton-mouthed for more", and that Elias was an "Artist to Watch" alongside British math-rock band The Foals.
The fresh university graduate with a deceptively low voice is currently the host of an evening drive time programme on Lush 99.5FM, Singapore's premier radio station for art and independent music.
With Syndicate, Elias has worked and performed alongside acts like Jamie Woon (Polydor, UK), Ikonika (Planet Mu), Daisuke Tanabe (Brownswood, JP), Dizz1 (Aus), Samiyam (Brainfeeder, US) and Om Unit (UK). The Brazilian Jiu-Jitsu enthusiast also hosts the label's Beat Invitational - a series of listening parties that encourages producers to emerge from the studios to showcase their work in front of a live audience.
In 2012, Elias worked with the multidisclinary creative agency System Sovereign on the Singapore leg of Musicity - a project by the British Council that commissioned both Singapore and English musicians to compose original works inspired by key architectural buildings around the island.
As a journalist, Elias writes articles specialising in music, culture and mixed martial arts. He is also a voice actor for commercials.
http://soundcloud.com/izaaksternmusic
http://twitter.com/eliassoh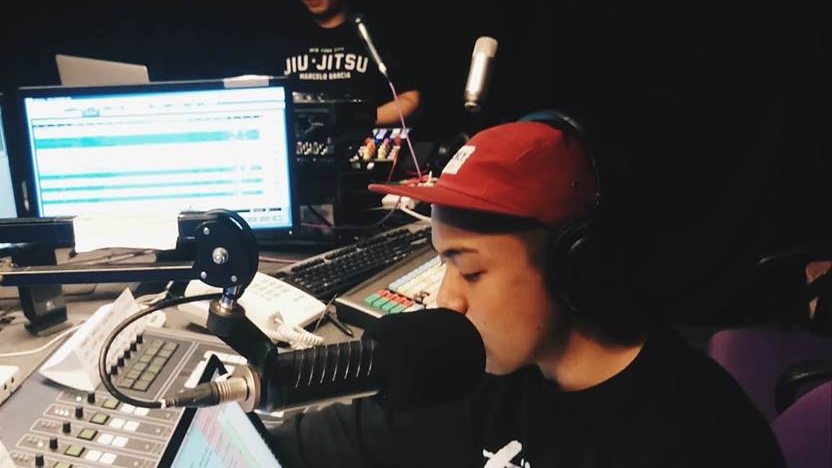 Izaak Stern - Georgia On My Mind (Ray Charles Cover) Live Syndicate Subsessions
Natalie Pixiedub
Armed with a musical knowledge well beyond her years, Natalie never fails to win fans at every gig with her trademark blend of happy eclectic sets that span genres and decades.
Since her DJ debut more than a decade ago, she has worked her magic at numerous parties including The Official Afterparty for Muse and Stereophonics at Stereolab, Hacienda and Home Club, as well as at multiple events including Spotlight Singapore at the Hong Kong Fringe Club.
Natalie Pixiedub has become a familiar selector at fashion events in Singapore, having played at events for Marc Jacobs, D&G, Anna Sui, Lancome, Piaget and Topshop.
Her passion for music has been cemented in the scene as a co-founder of the FFF Girl DJ Bootcamp along with Debbie Chia and Cherry Chan, as well as in her tireless promotion of Singapore music, from conceptualising events involving Singapore legends Iskandar Ismail, The Observatory and T'ang Quartet to hosting internet radio shows that focus on Southeast Asian music.
This energy has recently been shifted to an all-girl punk band called NO PANTZ where she plays rhythm guitar.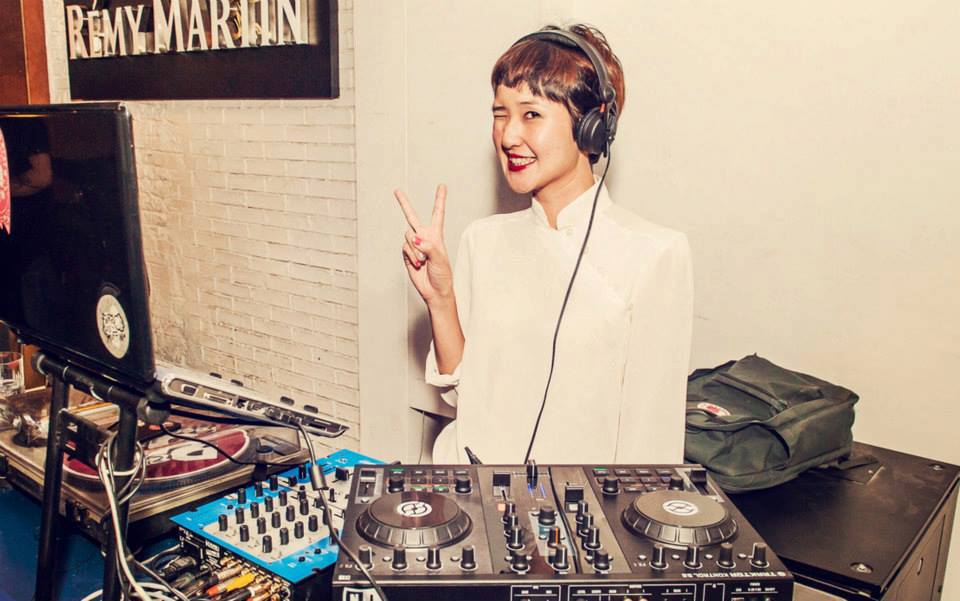 Sammy Panamuga
Syndicate Ninja (Classified)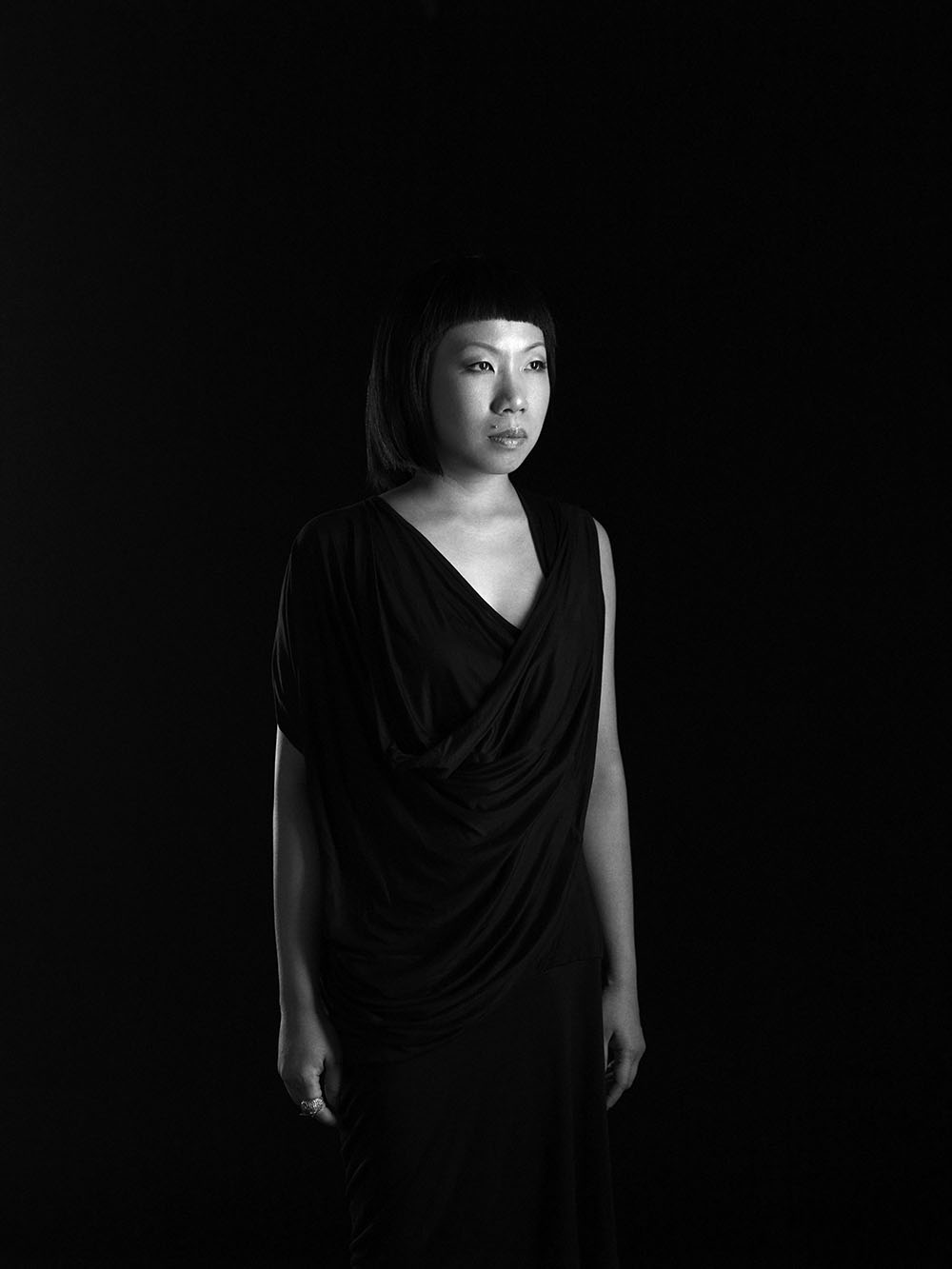 Jonning
Syndicate Ninja (Classified)